*still under (public) construction
instagram = realparvezsharma; facebook = parvez hussein sharma ;  instagram # 2 = parvezhusseinsharma; twitter = @parvezsharma
read time = 4.83 minutes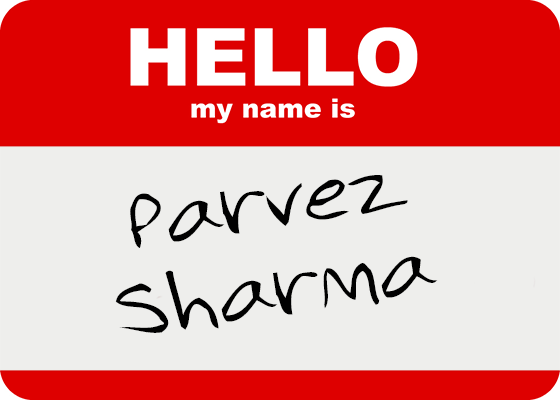 noun | sto·ry·tell·er | ˈstȯr-ē-ˌte-lər /
| first known use: 1709 |

* are you here because you have engaged with our work ? curious? a mistake-click? its worth it!
fact: we are elated that parvez (hussein) sharma is a guggenheim fellow! approximately 18,000 people have won the guggenheim fellowship in almost a century! "all of us, my team, agents, et all! et mois; über-happy! this is an extremely exclusive club " ; for parvez? new work(s); with what he calls "tomorrow tribes" 
fellow makers! email milos or kunal at parvezsharma.com stat; lets create using our two decades of globally celebrated and proven expertise
having stared death  ( even beheading ) in the face for our art; we are the fearless  film people to aid " perhaps your own jihad to forge legacy cinema and art " 
fact and global agreement = approximately  8 million  eyeballs in fifty plus nations have engaged  with our work(s)  since 2007 and its growing. guess what? apparently this work is being used in 8,830 courses+ college campuses. wow!
two decades of such celebrated expertise we feel means; lets conceive and invent! do what we do best = pick up our cameras and jump into the trenches; to make new tomorrows, AR and more! bottomline; cinema and art win! 
*knowingly mixing 1st/3rd person; lower/upper case is bad ; how else to do this website? this awesome film still happened on a 110 (fahrenheit) day; an almost inconceivable shoot, made real by how she (our associate producer) delicately handled bribery; bureaucracy and more
it seemed like asking for impossible as in ناممکن (urdu) results from a crew of 4 handling (six) cameras + one iPhone. in india, they call this" jugaad"  जुगाड़ (hindi) (an innovative way around challenges; scary things)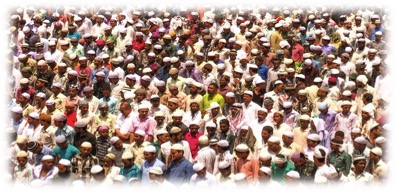 for a small-town indian boy like me to be lauded repeatedly, the universal multiplicity of awards, most recently this guggenheim fellowship feels super-lucky; i just wish its all of value like my work, hopefully has been. to follow in the footsteps of iconoclasts like octavio paz, dorothea lange, noble and pulitzer prize winners, and macarthur fellows makes me bashful and is really beyond humbling.
our planet's largest and legendary ucla film and television archive ; half as old as movie-making itself  now store our "seminal" and "historic" raw footage from our film, a jihad for love! (400 hours, 9 languages, filming undercover in 12 nations including theocracies ; dictatorships! this honor; particularly because its from them is rare  posterity for docs, here? a recherché privilege i promise.
Born July 8, 1976, Parvez Sharma, a 2018 Guggenheim fellow with an eight filmography spanning three continents is best known in the west for three historical, world firsts (below and, please the bio pages) He is in and out of re-hab for his Game of Thrones and seltzer (sparkling water) addictions. a bio bio? click here
post guggenheim!  yes, we are creating new tribes; and why not! thus email milos or kunal @parvezsharma.com, karma-connection; promised ? 
three different purpose bios hide in order behind the three images below (from the only 13 production stills we have)  bioONE is a 3.38 mins read; bioTWO takes 4.83 mins; bioTHREE, the most detailed at 5.38 minutes completes it. all of this is good lowdown and our assumption is,  you are here because you want to work with us? 
just click links or photos below/above! ( btw: the many links we have provided are interesting watches/reads)
at haram and halal films it has not been islam 24/7 , or insta-gay insta-always for us in a long-ish while; new work in dark times; historically art ascends in troubled times after all, right ? lets remember recent-happy below
on May 29, 2013 i was one "highlight" honored amongst people who are really famous; truth is i often get honors; awards.  but "überwow" you will not believe who i ran into!   
tiny boast; s'il vous plaît? it was she who honored me as one (of many) "hero(es)", pointed out that pm! 
as the above were snapped flotus and i got 5.83 minutes of face-time; clearly; a hug! + a whispered conversation! she said,  "never cease the fight" and " barack and i would love to watch your work!" not one inanity, instead she made me feel special and inspiring while on auto-cue; this was a line of famous and/or rich people, folks! i post with humility, not gloat. the hug from those fabeled arms made my day for a longish time ! come on, would you not feel the same? 
*if interested you can google or read some of my writing  on huffpo, daily beast and finally, raves-full book of course! it is being translated into arabic to reach more than 100 million people in the middle-east/ free, online, soon. that friends, is called badass and a very big deal ! and i worked very hard on the audio book!
from a young age photography is a passion; not a vocation; but my becoming a filmmaker, perhaps came from that? website littered with my photography; it was nice (2004) to be called a "renaissance man" in two pieces on "nyc  hidden photographers" by esquire and the village voice; pre-instagram! best compliment: a teacher at my first (of 3) masters used to say, "not many have this talent, you can turn anything into a frame, use it, wisely" 
please do watch the clips and stuff like cnn or npr revealed as you click on the footage hiding behind pics, links and more, all over our serious– stuff funsite
Cinema-wise how about watch this or watch this or maybe this?
below exclusively curated/ acquired by the new york times, the worlds newspaper of record? yup!
283,000 media "things" at least, probably more; video; streaming= netflix, amazon prime, iTunes and more, photos/features/video and more in 28 languages; a singular, exceptional reputation! a global brand; a guggenheim; historical firsts; nothing to sneeze at! we bring major benefit to any project; historically after all parvez was the world's first person to put the words jihad and love together in any title at all! goodstuff
photos, design, content. Haram Films 2018-
this work impacted countless lives; re-taught us gratitude > ❤ < humility ; history-making stuff on the 3 below