*still under (public) construction
= realparvezsharma;  = parvez hussein sharma ;   # 2 = parvezhusseinsharma;  = @parvezsharma
read time = 4.83 minutes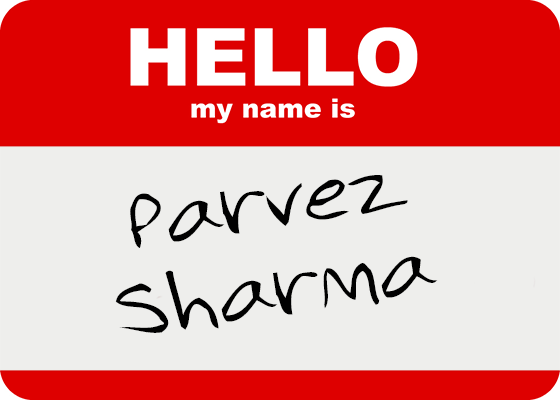 noun | sto·ry·tell·er | ˈstȯr-ē-ˌte-lər /
| first known use: 1709 |

* are you here because you have engaged with our work ? curious? a mistake-click? its worth it!
fact: we are elated that parvez (hussein) sharma is a guggenheim fellow! approximately 18,000 people have won the guggenheim fellowship in almost a century! "all of us, my team, agents, et all! et mois; über-happy! this is an extremely exclusive club " ; for parvez? new work(s); with what he calls "tomorrow tribes" 
Parvez is a multiple award winning filmmaker and published author. He is responsible for three world (and historic) firsts. his eight film filmography, writing, awards, global and unprecedented press attention presumably lead him to be awarded (the coveted title of a) 2018 Guggenheim Fellow. From the E.U. Parliament to Send high-school in Chicago to Harvard (thrice), Stanford, Berkeley to the Dar ul-Uloom seminary in Lucknow, India to the United Nations to the US State Department and even its DHS he has spoken at more than 200 events worldwide, often in connection with his work. He is an activist, journalist ( Tahrir Square in Cairo, "Green Revolution" in Tehran and Srinagar in Indian Kashmir) with work appearing in the Daily Beast, Huffington Post, CNN and more.
Most often Parvez is found behind a camera. He is in and out of Rehab, for his extremely debilitating addictions to HBO's goldmine " Game of Thrones" and "Seltzer Water". He is trying hard to lose weight and entered the planet on July 8, 1976. Various calculations agree that 8 million humans have engaged with his body of work
He has believed for a long time, "you are only as good as your next film".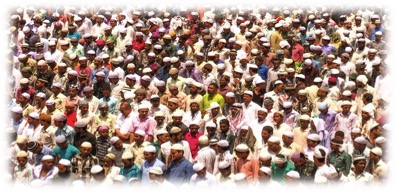 this above/ a film still (from a complex shoot)
parvez says : for a small-town indian boy like me to be lauded repeatedly, the universal multiplicity of awards, most recently this guggenheim fellowship feels super-lucky; i just wish its all of value like my work, hopefully has been. to follow in the footsteps of iconoclasts like octavio paz, dorothea lange, noble and pulitzer prize winners, and macarthur fellows makes me bashful and is really beyond humbling.
our planet's largest and legendary ucla film and television archive ; half as old as movie-making itself  now store our "seminal" and "historic" raw footage from our film, a jihad for love! (400 hours, 9 languages, filming undercover in 12 nations including theocracies ; dictatorships! this honor; particularly because its from them is rare  posterity for docs, here? a recherché privilege i promise.
because this website is being built publicly/ we have three different purpose bios sneakily hiding in order behind the three images below (from the only 13 production stills we have)  bioONE is a 3.38 mins read; bioTWO takes 4.83 mins; bioTHREE, the most detailed at 5.38 minutes completes it. all of this is good lowdown and our assumption is,  you are here because you want to work with us? 
just click links or photos below/above! ( btw: the many links we have provided are interesting watches/reads)
at haram and halal films it has not been islam 24/7 , or insta-gay insta-always for us in a long-ish while; new work in dark times; historically art ascends in troubled times after all, right ? lets remember recent-happy below
on May 29, 2013, this was quite a memorable honor!
these below are film-stills (grabs) from other films. we will soon put it all up! Inshallah!
please do watch the clips and stuff like cnn or npr revealed as you click on the footage hiding behind pics, links and more, all over our serious– stuff funsite
Cinema-wise how about watch this or watch this or maybe this?
below exclusively curated/ acquired by the new york times, the worlds newspaper of record? yup!
283,000 media "things" at least, probably more; video; streaming= netflix, amazon prime, iTunes and more, photos/features/video and more in 28 languages; a singular, exceptional reputation! a global brand; a guggenheim; historical firsts; nothing to sneeze at! we bring major benefit to any project; historically after all parvez was the world's first person to put the words jihad and love together in any title at all! goodstuff
photos, design, content. Haram Films 2018-
this work impacted countless lives; re-taught us gratitude > ❤ < humility ; history-making stuff on the 3 below