*still under construction 
(slow) read+watch+absorb time for this page= 3.83 minutes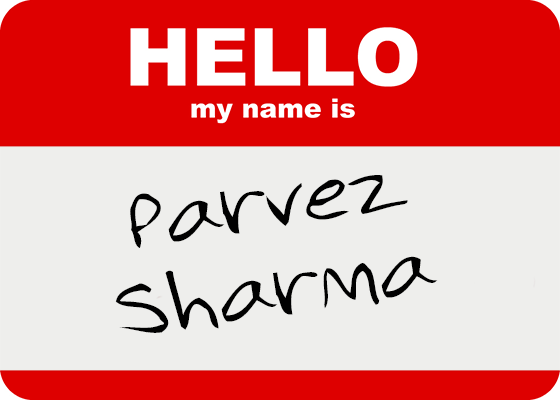 noun | sto·ry·tell·er | ˈstȯr-ē-ˌte-lər /
| first known use: 1709 |

For a small-town Indian boy like me to be a Guggenheim fellow feels historic hopefully like our work has been. A few thousand fellows since 1925 ❗📸 To follow in the footsteps of iconoclasts like Octavio Paz, Dorothea Lange, Noble/ Pulitzer Prize winners, and MacArthur fellows is beyond humbling‼️
Storyteller ⁉️ Here we go‼️ In fact lets take any  part of this website we like/hate or care about or remember as part of a fun or sad or in between (in this case, non-fiction) story?

  🎬
On May 29, 2013 I was one "highlight" present with way "major-er" notables at a fancy shmancy event; I was also honored amongst a few other (major league unlike me) "leaders". Fair enough/ happens all the time. But "ubërwow" you will not believe who I ran into (and was honored by)‼️ 
Thus please allow me this tiny boast; and apologies for pic size mismatchery; while 'tis true I designed our funsite from scratch I am not good at handling what I call wordpress photo tantrums!



As the above were being snapped

FLOTUS and I got 5.83 minutes of face-time;

(additionally

happy-hug-whisper

time); she said  "my work and I" were "inspirational" 🎦  🎬 ; She was obviously on auto-cue, but on the other hand it was clear she had been briefed about some of my work, because we discussed it; She asked me to "never cease the fight". As I handed DVD's to staff, she even said, "Barack and I would love to watch!" Most important‼️ The HUG from

those fabeled arms

made my day for a longish time‼️ Would you not feel the same?
More! The half a century old, legendary UCLA Film and Television Archive is the largest media archive globally (in the U.S. second after the Library of Congress); Fewer than 50 doc filmmakers have the rare honor of

being asked

to store all their "raw footage" here;

In our case it means 

400 hours filmed underground aka "illegally" in 9 languages, 12 nations e.g., dictatorships/theocracies for almost 6 years. Being asked by the archive,  Parvez is literally one amongst thousands of docos. The archive, like many, recognizes  the "historic" import of our work. And the honor is rare. 
 

Parvez 1

= filmmaker and

Parvez 2

= author  From infidel (as recorded by the New York Times) to fearless I have been called many names. My favorite, "gifted filmmaker", (Wall Street Journal)  My filmography is long but the two films I made while living in the U.S.,

A Jihad for Love and A Sinner in Mecca

reached eight million eyeballs. That fact = huge/ by any standards 🎬  🎦 
I stared death in the face, more times than I can remember, while creating the trilogy at the bottom of the page. Sadly an uncomfortably high number of people would still find great joy in my being dead
But in spite of them, two decades in the trenches; lived research we have two films and a book; a 100% history making trilogy  Not everyone gets it though! Ayatollah Khamenei's regime proclaims (tiny me is) "carrying out a serious attack on Islam!"

Ayatollah K, its you carrying  out that attack not me btw! 
I did my bit to drag many Muslim mindsets out of the 7th century. Its urgent to know however that this crucial work is unfinished, and very obviously, one man in the first place, cannot do it. 
Rare hyperlink images filming below; usually there was no such luxury aka "a crew"

rarer footage lurking behind these!
With our perilous planetary tilt, thank you Jesus, its

NOT Islam 24/7

around here, no more‼️
it 'aint instagay

insta

always

either 

for us = brand new work for brand new times
ps: by January 2016, to the chagrin of friends, I was convinced of the inevitability of Trump. I explained it on a a HuffPo hybrid which I titled #War here. Tell me why you disagree?
Other stories,

URGENT

times! T-creature, neither my mouth/brain nor my camera have been silently watching. Despair+Dissent = a potent mix for filmmakers like me. Join us, amigos, cine-comrades, talent-agents et al., so we can

make better cinema.

For us at Haram+Halal Films it's web and cinema 6.0 moving faster than they make iPhones! We seek new partners in crime! The right mix = movie history
apologies for pic size mismatchery
please watch the fabulous clips and stuff revealed as you click on the footage hiding behind photos and hyperlinks at all kinds of places on this serious-stuff funsite

.
how about these two clips from my work,

exclusively curated and then acquired by

the new york times, the worlds newspaper of record!

 
you're lucky;

10 billion people have been forbidden 

to see this for 14 centuries intrigued ⁉️ Click/watch below so we can create cinema together; learn more
'tis really special to share my photos in many lands with you all‼️A casual photog all my life I'll be damned if I don't finally air out my photos and show them off on a website that bears my name 📸  📸  📸
But for all of us as brave filmmakers getting into places we dont belong; stay smart. I am lucky to still be alive. Watch this, one of many! plus my bottomline = you are only as good as your next film
fabulosity+ sagacity+ levity (as

only cameras can marry

them) a click away ‼️
photos, design, content. Haram Films 2018-
 our islam trilogy impacted hundreds of thousands of lives and thus our gratitude 

> ❤ <

humility